On continuation of the N500M Youth Revolving Fund Scheme (YRFS), the Human Capital Development Office has organized a 1-Day Training Workshop on how to develop a business plan.
The workshop was chaired by the Chairman of the Nasarawa State Human Capital Development Council, His Excellency, Dr. Emmanuel Akabe who was ably represented by Hon. Salisu Aliyu Enah, Commissioner of Trade, Industry and Investment.
The event which took place at the Mini Conference Hall, Annex of Ta'al Hotel, Lafia saw about 150 participants.
In his remark, the Chairman expressed his gratitude to God Almighty for sparing our lives and for making it possible for us to gather at the workshop. He also thanked His Excellency, Engr. Abdullahi A. Sule, the Executive Governor of Nasarawa State for his moral, financial and all the necessary support to embark on these programmes that are geared towards Youth Empowerment in Nasarawa State.
He further said that, the Small Scale Industries constitute the bedrock of industrialization of any nation. Very good examples are India, Malaysia and Singapore etc.
He stressed that, there's no successful business without a bankable business plan. There is a common saying that failure to plan is planning to fail. The need therefore for acquiring knowledge on how to prepare business plan before embarking on any business cannot be overemphasized, he added.
Earlier in her welcome speech, the Senior Special Assistant to the Governor and Focal Person, Human Capital Development, Habiba Balarabe Suleiman, challenged the participants to pay maximum attention to the facilitators so as to achieve the aim of the workshop.
She added that, the programme is aimed at enlightening the participants on the ethics of developing a business plan.
Mr. Ajia Zakariyau Omobolade took the lead by introducing and analyzing what is business plan and how to develop it. He further discussed on SWOT analysis.
The representative of Bank of Industry, Ms. Shalom Idikwu, addressed the participants on the definition of loan, what it entails, method of disbursing the loan and repayment.
Mr. Christopher Jacob Ali finally rounded off the workshop by summarizing the presentation.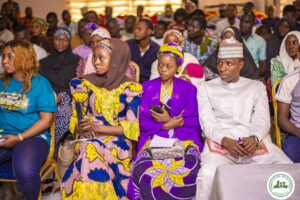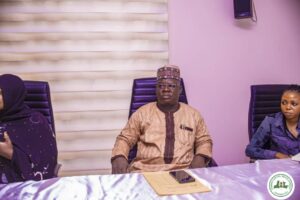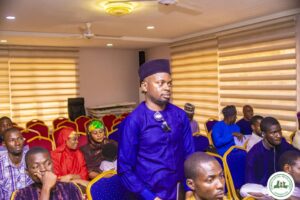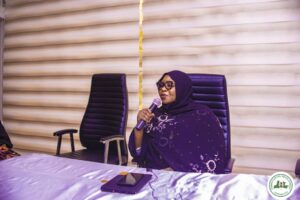 my